GN Decanter centrifuge used for carbon powder recycling in waste lithium battery treatment
Recently, GN completed the fabrication and assembly of two sets of GNLW224ET-VFD decanter centrifuges. These two sets of decanter centrifuges are equipped with variable frequency control cabinet, which can realize the variable speed operation of the equipment. The equipment purchaser is an EPC company, which conducts process design, equipment procurement and installation for a waste lithium battery recycling station. GN decanter centrifuge is used for recycling the carbon powder after the battery is crushed.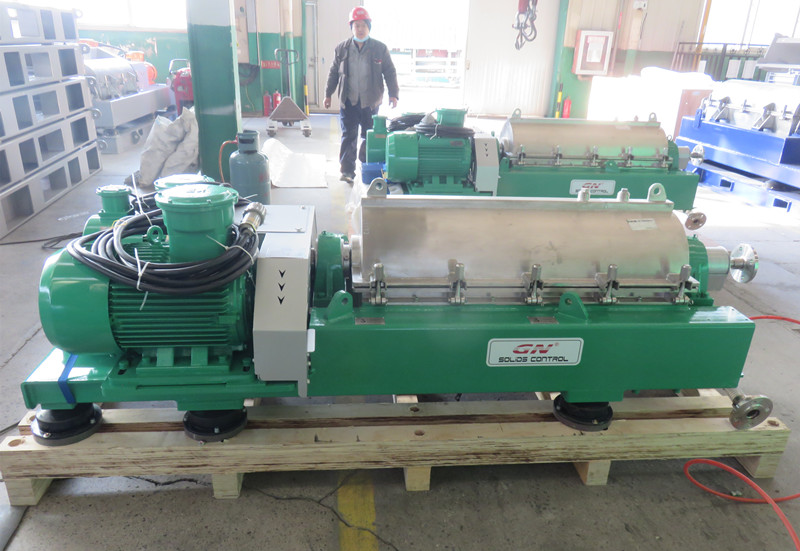 The treatment process of waste lithium batteries usually involves the primary crushing, volatilization, primary separation, pyrolysis and re-separation of the batteries to obtain carbon. During the process, it is necessary to clean, remove impurities and precipitate the recovered carbon. In the customer's original process, the frame type filter press was used to separate the carbon from water. However, the fine carbon particles are easy to block the filter cloth, reducing the separation efficiency. After the factory investigation and material pilot test of GN decanter centrifuge, the customer finally decided to change the process and carry out the solid-liquid separation of carbon liquid through the principle of centrifugal separation.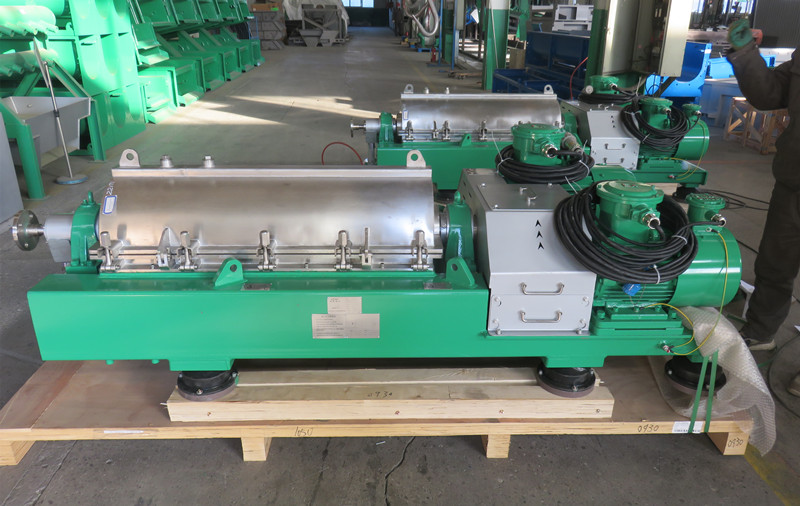 GNLW224 is the smallest model in GN decanter centrifuge product series, with a hydraulic capacity of about 6 cubic meters, which is very suitable for small treatment conditions and as a testing machine. In this project, GNLW224 decanter centrifuge are fully considered in material selection and design. The wet contacting parts of the bowl are made of duplex stainless steel 2205. The screw blade is designed with built-up welding tungsten to enhance wear resistance and prolong the service life of the equipment. The seals in contact with sludge is made of fluororubber.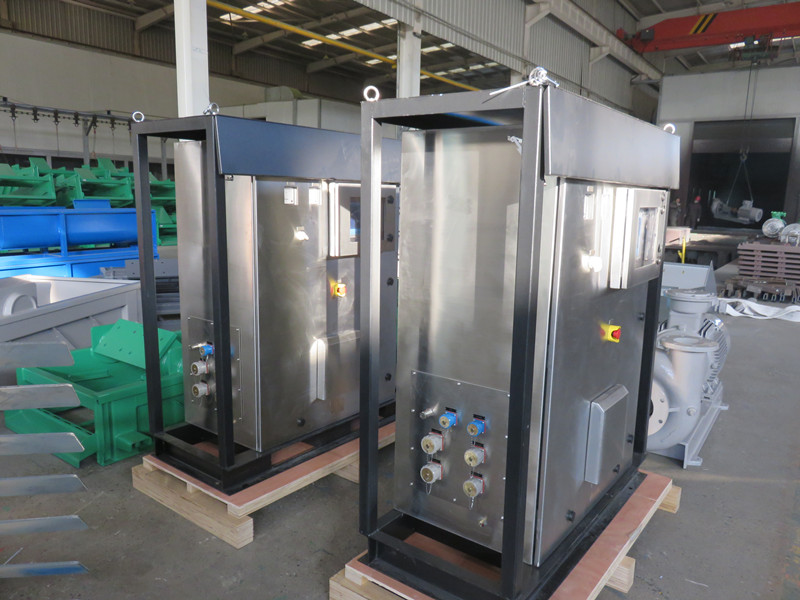 The GNLW224 decanter centrifuge is driven by two motors. The two motors are arranged on the same side of the equipment, which is convenient for operators to operate and maintain the machine. This layout also makes the equipment compact and is conducive to site installation. The VFD control cabinet is equipped with main motor and back motor frequency converter, which can adjust the running speed of the equipment according to the working conditions and sludge conditions. The motor of the feed pump is also equipped with a frequency converter inside the control cabinet, and the operator can also conveniently adjust the feeding flow.
GN decanter centrifuges are widely used in the field of solid-liquid separation. According to different industries and material conditions, GN can provide matching solutions. For more information about decanter centrifuge, please feel free to contact GN Separation.