GN decanter centrifuge for overseas inorganic salt crystal dewatering project
This week, GN arranged to ship out a set of decanter centrifuge. The equipment will be used in the dewatering of inorganic salt crystals at the work site of overseas customer.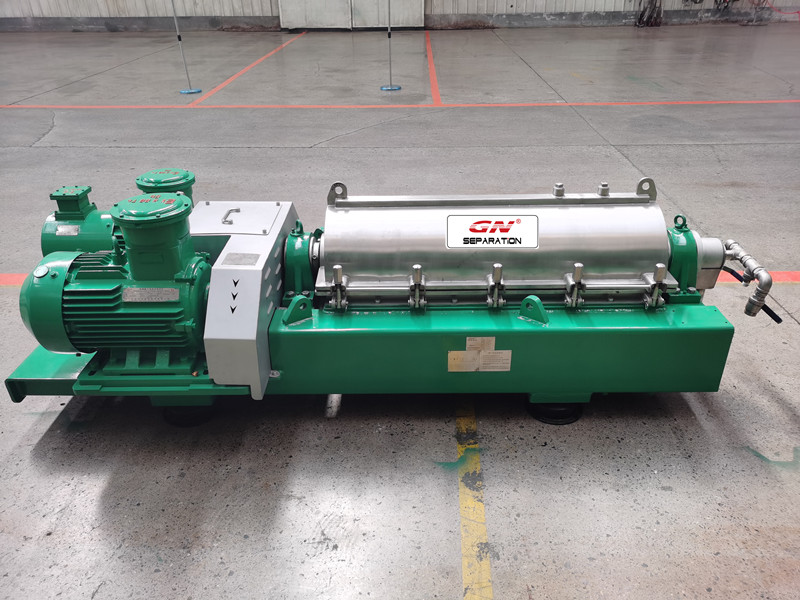 In this order, the customer ordered the smallest dewatering centrifuge from GN, the model is GNLW224. This model of centrifuge has a bowl diameter of 220 mm and a bowl L/D ratio of 4.2, which allows the material to be processed to remain inside the equipment for a longer time, which increases the separation time. When evaluating the performance of decanter centrifuge, the rotating speed and separation factor are important indicators. The maximum rotating speed that GNLW224 can achieve is 4500RPM, with a separation factor of 2500. High operating speed and separation factor can enable better stratification of the solid liquid two phases within the bowl.
The material to be processed by the centrifuge in this order is inorganic salt suspension, and the material to be separated is an inorganic salt crystal. For this material, when designing the decanter centrifuge, GN selected stainless steel 316 or duplex stainless steel 2205 as the material for the suspension contact parts. In consideration of the protection of equipment components, the screw blade surface is clad with corrosion-resistant alloy, with a thickness of 2-3 millimeters and a radial width of 20 millimeters for the wear-resistant layer; Solid and liquid phase outlets are equipped with anti-wear protective sleeves; Hard alloy scraper protection for slag discharge port of rotary bowl. The inner wall of the bowl is equipped with wear-resistant and anti-skid ribs for protection; these protective designs can significantly extend the working life of the equipment.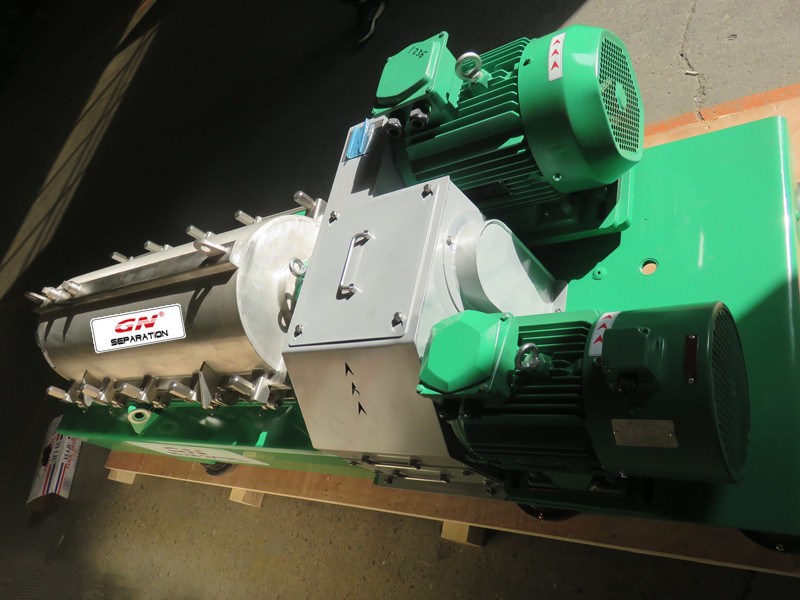 Dewatering centrifuge is a series product of GN, and the largest model can achieve a bowl diameter of 760 mm. According to the processing capacity requirements and budget, customers can choose different models for corresponding applications. Typical applications include municipal sludge dewatering, tail sludge dewatering, industrial inorganic salt crystal dewatering, and so on.
To learn more about dewatering decanter centrifuge, please feel free to contact GN Separation.