GN Company Supplied FHD Decanter Centrifuge for Middle East
GN Company finished production of one set of Full Hydraulic Driven (FHD) decanter centrifuge for client from Middle East.
Comparing with Electrical Motor driven, FHD centrifuge is better for operation in high temperature with adjustable bowl and differential speed. And the compact one skid design makes it easier for rig up.
GN Company, as professional manufacturer of Decanter Centrifuge, and a supplier from Switzerland, as international leading brand of centrifuge hydraulic driving system, we two companies work together to develop the full hydraulic driven centrifuge for international clients, and reach their high standard requirement.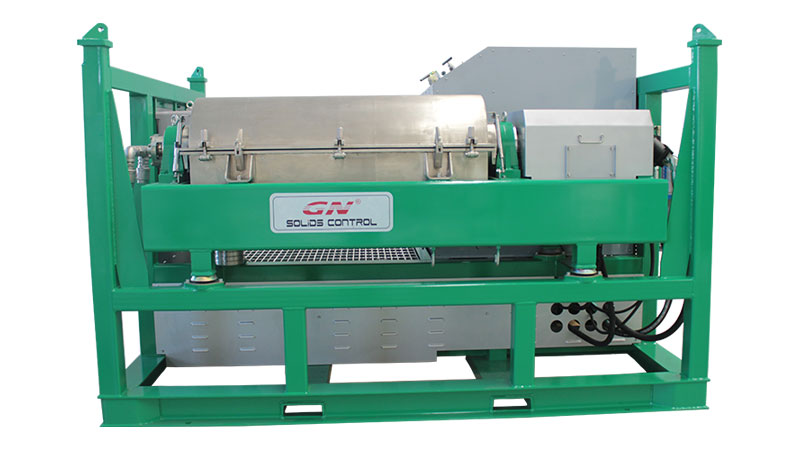 GN Company is a professional manufacturer of Decanter Centrifuge for 11 years, ranges from 9~30 inch (220~760mm), widely used for Wastewater & Oil Sludge Treatment, Sludge Dewatering, etc.
GN Company supplies about 300 sets of decanter centrifuges in 2018, with 70% for International Market (76 countries), including Canada, Australia, USA, Russia, China, Holland, Brazil, Middle East, etc.
GN Company has two factories under operation, and a third one under manufacturing now, with more than 100, 000 square meters totally.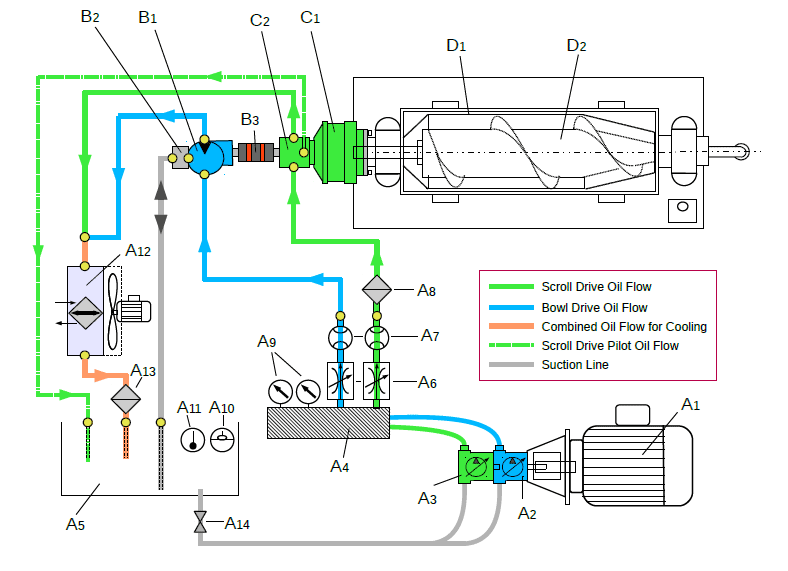 The full hydraulic system consists of A, the Hydraulic Pump Unit, B, the Bowl drive hydraulic motor, and C, the Scroll drive.
The hydraulic pump unit A, feeding hydraulic oil to the scroll drive C and the bowl drive B by means of two separate and individually independent operating circuits.
An electric motor A1 drives the combined pumps A2 and A3. Each operating circuit is equipped with its own hydraulic pump and its own controls. The pump unit contains all setting devices and safety valves, as well as pressure gauges.
With this system, the bowl's rotational speed as well as the scroll's differential speed may be manually adjusted independently from one another, continuously and infinitely variable during the centrifuge's operation.
Welcome to contact GN Company for more Technical Specifications & Working Video of Decanter Centrifuge.