GN Company ATTENDED ECOMONDO Exhibition in Rimini
GN Company attended ECOMONDO exhibition dated on November 5~8th in Rimini, Italy. This exhibition is for Solid Waste Treatment, New Energy, and Waste Water Treatment, etc.
GN Company is a professional manufacturer of Decanter Centrifuge, Disc Separator, and Sludge Solid Vacuum Pump for 12 years, which can be widely used for solid/liquid, liquid/liquid, and solid/liquid/liquid separation & transferring.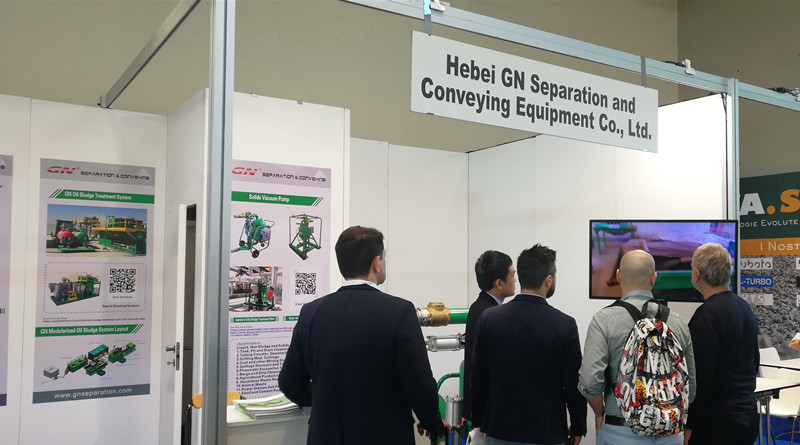 GN Company showed Decanter Centrifuge, Sludge/Solids Vacuum Pump, and Centrifugal Sand Pump during the exhibition, and received great feedback among the European clients.
Decanter Centrifuge can be widely used for solid liquid separation, de-watering, and slurry clarifying for Edible Oil, Protein, Cheese, Waste Cooking Oil, Wastewater & Sewage Treatment, Drilling Mud, Oil Sludge Treatment and Recovering, etc.
GN Company can manufacture Decanter Centrifuge from 220mm~760mm, with capability ranging from 2~3m3/hour to 120m3/hour. The bowl material has stainless steel 304, 316, 2304, which are available based on clients' requirement. And both motors (one for bowl, one for differential) are VFD control, with ATEX, CNEX, IEX explosion proof standard are available for clients' project.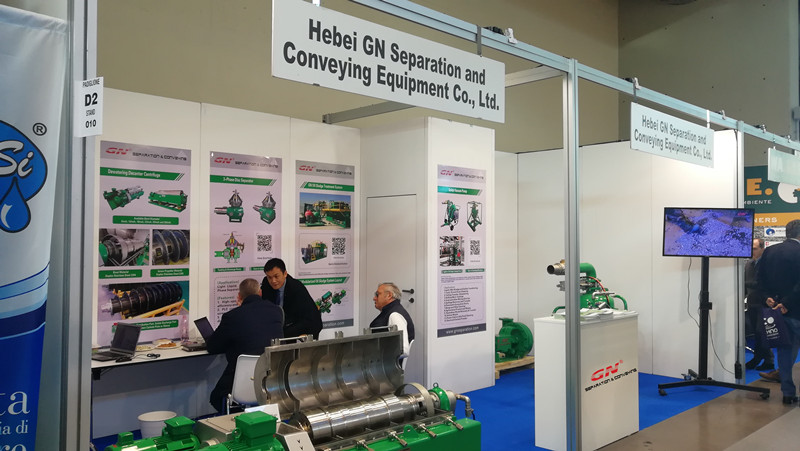 GN Company Sludge Solid Vacuum Pump can be used for high solid content, high viscosity, high density Slurry transferring, which cannot be achieved by common centrifugal pump.
The vacuum pump is working based on principle of Venturi, with its horizontal suction distance is 50~100m, while discharge distance is 500~1000m, and its suction depth can be 8m, while head/lift about 80m.
Welcome to contact GN Company for pump working videos.
Welcome to contact GN Company Sales Managers, and it's our great pleasure to offer exact solution for your project.