GN 3 Phase Decanter Centrifuge Shipped to Middle East for Oily Wastewater Treatment
This week, GN arranged the shipment of one set 3 phase decanter centrifuge including VFD control panel to Middle East for the application of oily wastewater treatment. 3 Phase decanter centrifuge is a main product in GN production line and it is widely used in industrial separation for heavy liquid-light liquid-solids.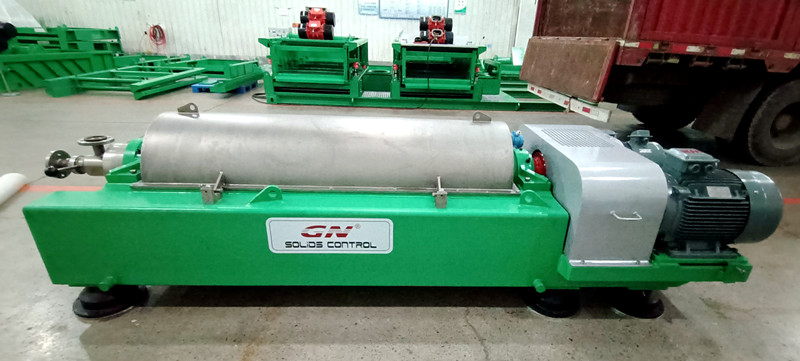 GN 3 phase decanter centrifuge is adopting the design of putting main motor and back on the same side; the motors drive the decanter bowl and screw respectively via the V belt. Two motors are installed horizontally, which makes the maintenance and repairing easy. With the consideration of solid content in the wastewater, in the protection of screw blades, GN adopts tungsten carbide plates, which will extend the service life. The solids discharge port is also protected by wear-resistance bushing. The separated solids and oil will be discharged from the outlet at the bottom of the bowl enclosure, while for the heavy liquid discharge, the centripetal pump process is adopted, and operator can adjust the operating lever to obtain a suitable interface of oil and water. Water outlet is close to the feeding port. In the VFD control panel, GN equipped 3 converters for main motor, back motor and feeding pump, operator can set up the running parameters on the HMI touch screen to control the feeding flow and running condition of the decanter. In this order, GN equipped lube oil station for the lubrication of the main bearing at both sides of the bowl, before the decanter running, the oil station will start up firstly for bearing lubrication, then the decanter will start.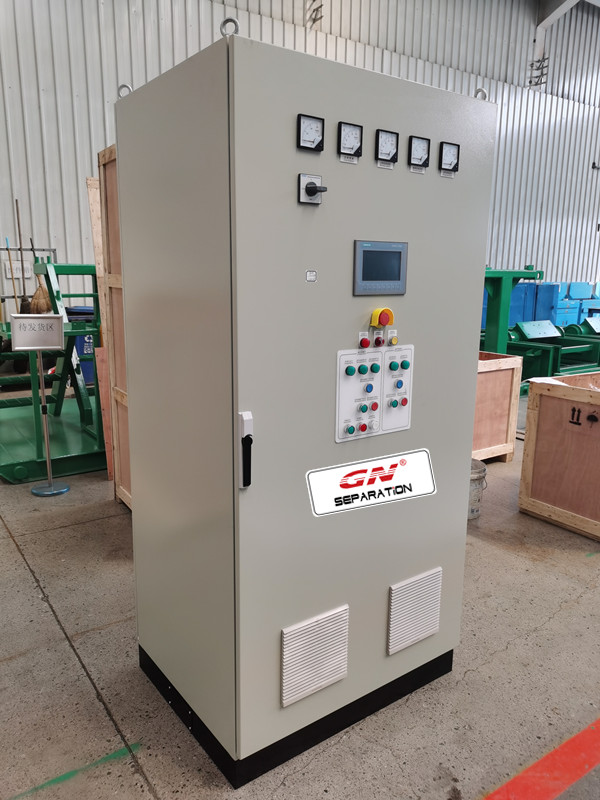 3 phase decanter centrifuge could be treated as a combination of solid-liquid 2 phase decanter and disc stack separator. It can accept sludge with higher solid concentration, and meet a certain degree of 3-phase separation requirement. If more clarified liquids are needed, the disc stack separator with higher G force can be applied. Normally, in proposing the solution for separation, GN always considers the treatment result and client budget.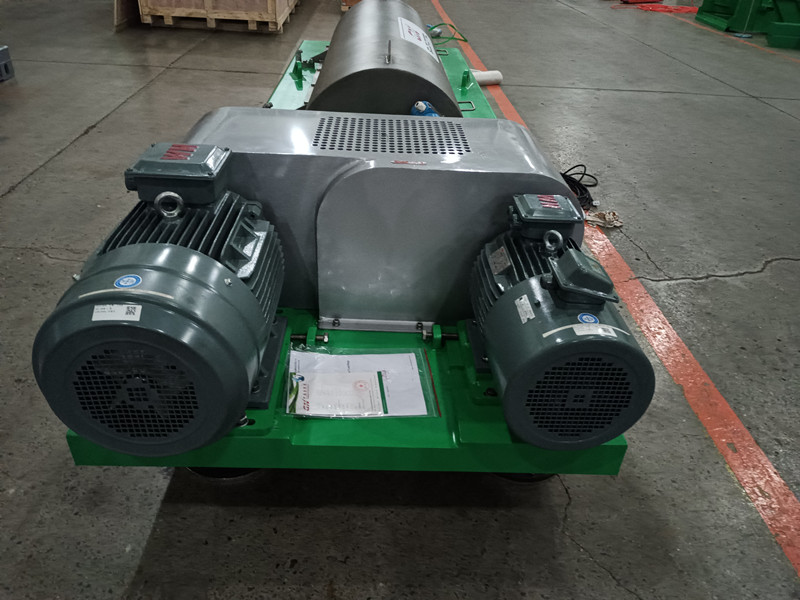 For more information on GN 3 phase decanter centrifuge package, please feel free to contact us.