Farm Waste Sludge Dewatering Vibrating Screen for Egypt Client
This week, GN finished the fabrication of the waste sludge dewatering vibrating scree package for client from Egypt. The client's business is to treat the waste produced in farm to make the bioenergy. The equipment is packed and now is ready for shipment.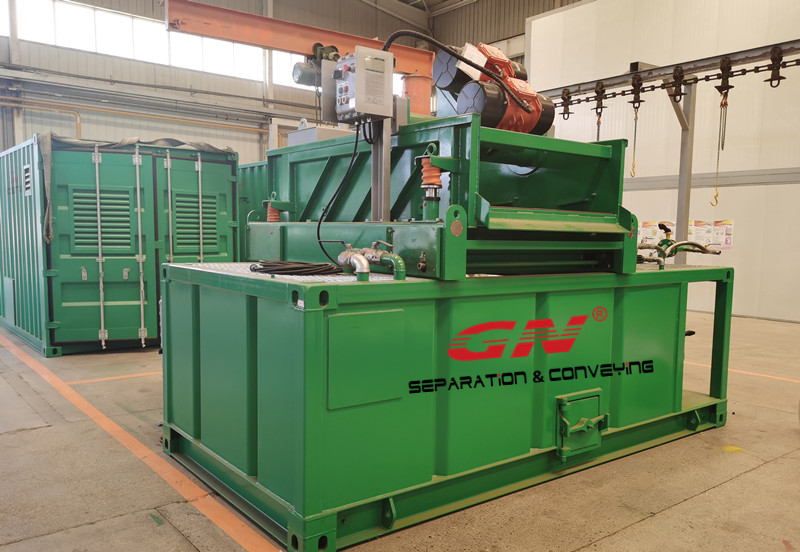 Being a separation solution provider, GN is able to manufacture different types of solid-liquid separation equipment and the integrated system. In choosing the separation equipment, clients need to consider the solid particle size and solid content in the sludge, and then suitable equipment can be recommended.

The dewatering vibrating screen is used to remove the coarse solid in sludge. GN double-layer vibrating screen is designed for drying the sludge, and in the meanwhile, by using the screens with different wire mesh on each layer, the solids can be classified and discharged to different collectors.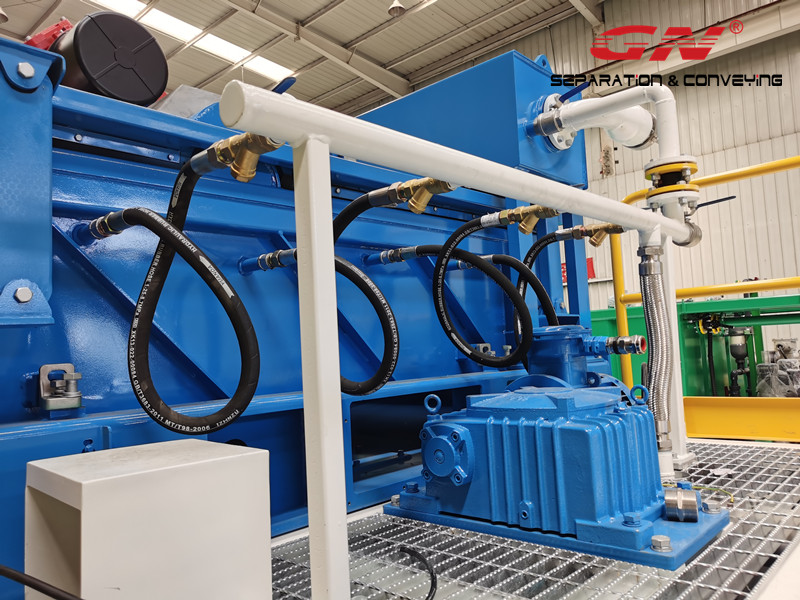 GN dewatering vibrating screen can be applied for various sludge light viscosity or heavy viscosity. To prevent the screen opening being blocked by sticky material, GN designed the spraying manifold which can flush the screen surface by using clear water or the separated liquid. GN can make the compact skid mounted system by combining the vibrating screen, spraying system, collecting tank and flushing centrifugal pump.

Besides the vibrating screen units, GN can also make a series dewatering decanter centrifuge unit for fine solid separation from liquid application. In treating the manure waste, the decanter centrifuge is with advantages of compact structure, continuously working, good sealing performance, which makes it popular in farm waste treatment industry.

For more information about GN solids liquid separation equipment, please feel free to contact us.