Dewatering Vibrating Screen for USA environmental Solution Company
This week, GN finished one set of integrated slurry dewatering system that is ordered by a USA environmental company. The system has been completed the trial assembly in factory, later will be shipped out.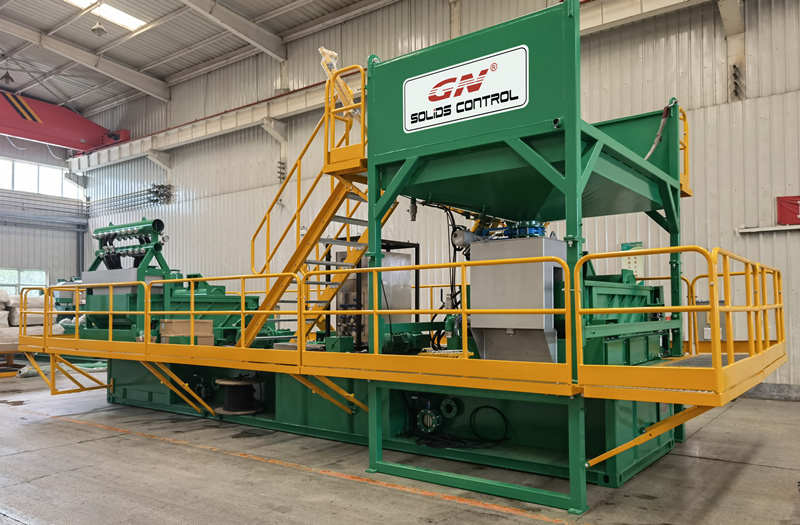 The system is a 2-stage dewatering procedures design. All the equipment is mounted on one tank skid. At the entrance port of the system, there is a collecting hopper that is used for receiving the slurry. The hopper is wide enough so that the vacuum truck can pour the slurry directly into the hopper, and then going into the subsequent dewatering equipment. A very typical application of this system is the hydrovac slurry dewatering.
A dewatering vibrating screen is installed under the hopper. With the opening of the plate valve at the hopper discharge port, the slurry will drop into the dewatering vibrating. High frequency vibrating will separate the solids and liquid effectively. This is the first stage dewatering to remove the coarse solids in the slurry. The slurry pass through the screen panels will fall down to the collecting tank.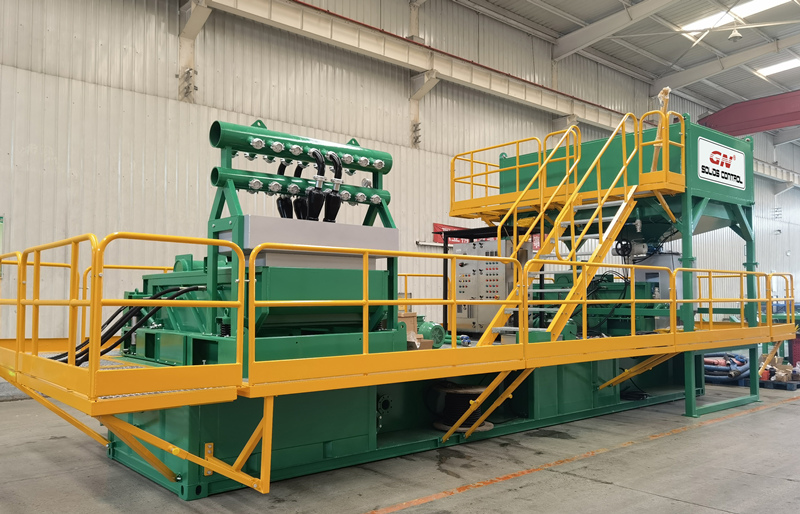 There will be pump to transfer the slurry with fine particles in the second stage dewatering equipment desilter. It is a combined equipment of vibrating screen and cyclones. The main separating part is the cyclones that can remove fine solid particles, the under located vibrating screen is used for drying the sludge discharged from the cyclones.
To prevent the solids accumulating in the hopper or blocking the screen panels, all the hoppers and vibrating screens are equipped with spray pipe for flushing purpose. All the electrical controls are integrated in one stainless steel control panel; the operator can control all the equipment in the system from one point.
For more information on GN slurry dewatering vibrating, please feel free to contact GN Separation.