Dewatering vibrating screen and dewatering centrifuge for international engineering company
In some of the engineering processes, the waste produced with formation of solid and liquid mixtures that is also called waste sludge. Dewatering treatment is a main method for disposing this kind of waste. GN Separation, being an equipment manufacturer, is committed to providing dewatering solution.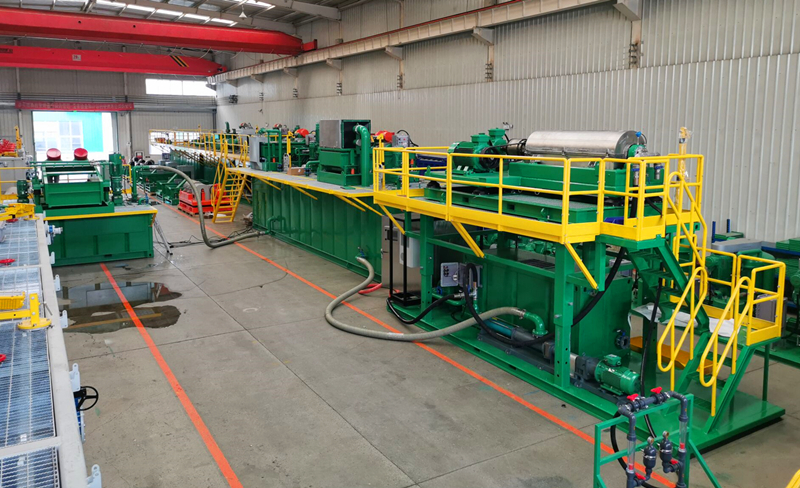 GN Separation is able to provide single dewatering equipment and integrated dewatering system including different types dewatering equipment.
1. Dewatering vibrating screen – the vibrating screen is a kind of equipment using vibrating G force and screen panels to separate solid and liquid. In is mainly used as the coarse dewatering equipment. It is classified as single layer deck high frequency vibrating screen and double-layer deck vibrating screen for increasing the treating capacity or different size solids classification. For different feeding material and purpose, the vibrating screen equipment can be installed with metal wedge screen panel, polyurethane screen panel and stainless steel wire mesh screen. Large size solid particles will be separated out effectively by the dewatering vibrating screen, which will protect the subsequent dewatering machine.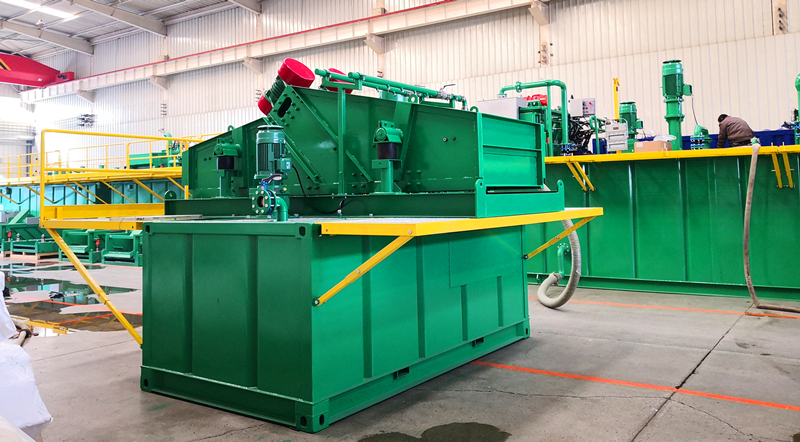 2. Dewatering centrifuge – the dewatering centrifuge is widely used for sludge dewatering in various industries. It separated the solid liquid mixture by centrifugal force, with different density, under high rotating speed, the solid and liquid can be layered in the centrifuge bowl. The built in screw propeller can push the solid cake from solid discharge. Different from the vibrating screen, the dewatering centrifuge is always used for fine solids separation, the liquid discharged from dewatering centrifuge will be much clear.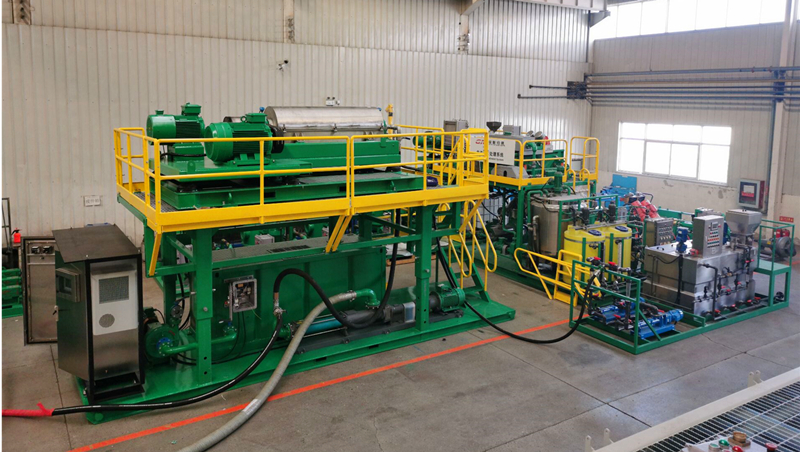 The construction mud dewatering and the hydrovac excavation slurry dewatering are typical applications of the dewatering equipment. GN is with rich experience in designing and manufacturing the dewatering system including both dewatering vibrating screen and dewatering centrifuge. The dewatering system is of several steps solid-liquid separation to obtain the better separation performance and maximize the protection to the dewatering equipment. For more information on dewatering vibrating screen and dewatering centrifuge, feel free to contact with GN Separation.