Dewatering Screw Press Package for USA Sewage Treatment Company
This week, GN finished the fabrication of one batch sludge dewatering screw press that would be shipped soon. The screw press will be used in The States for sewage treatment. Plenty of sludge will be produced in municipal sewage treatment plant; effective sludge dewatering equipment is needed for drying the sludge so that the discharged solid cake can be easily transferred or for further treatment.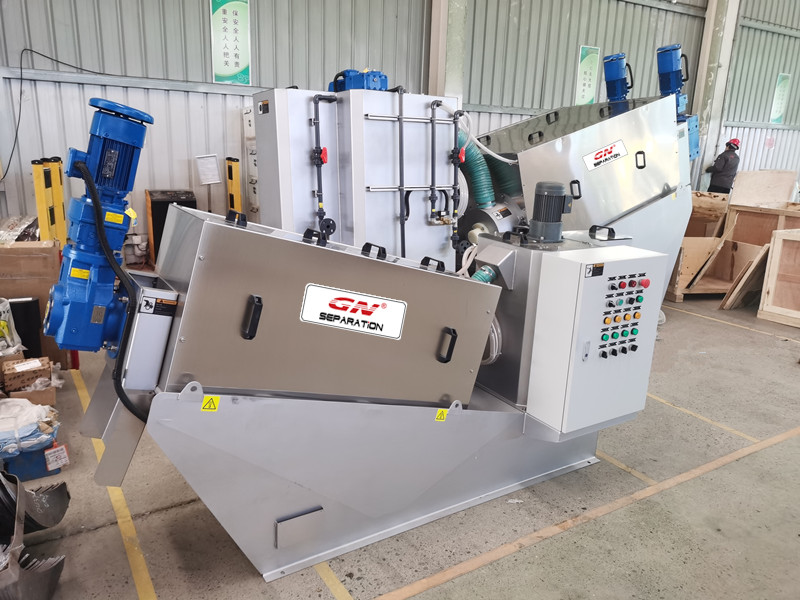 GNDL400 series screw press is the model with largest screw diameter of 400mm in GN production line. For different feeding concentration and flow capacity requirements, user can choose single screw or multi screw group. GN screw press is using stainless steel material for wet touching parts in the consideration of the anti-corrosion feature. Even the spray flushing pipes are from stainless steel. The USA flange standard is different from International standard; GN is able to provide the unit with all pipe inlet and outlet as USA flange standard for convenience in site installation.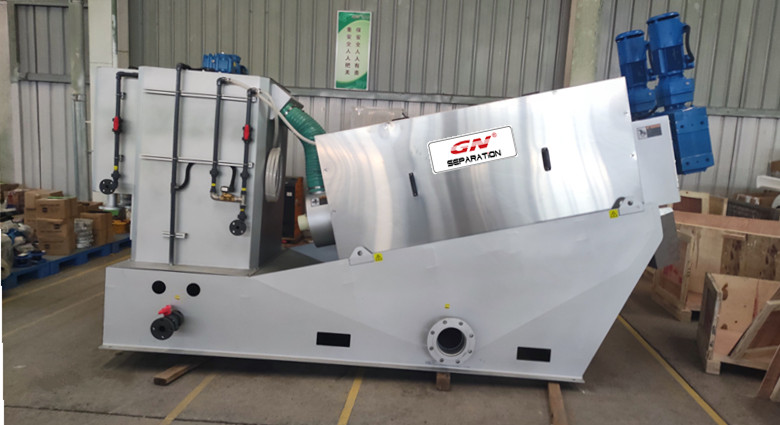 Screw press is a widely used sludge dewatering equipment. Comparing with decanter centrifuge, it is lower electricity consumption and low noise; comparing with filter press, it is more compact structure. Customer can choose different sludge dewatering equipment as per their preferences.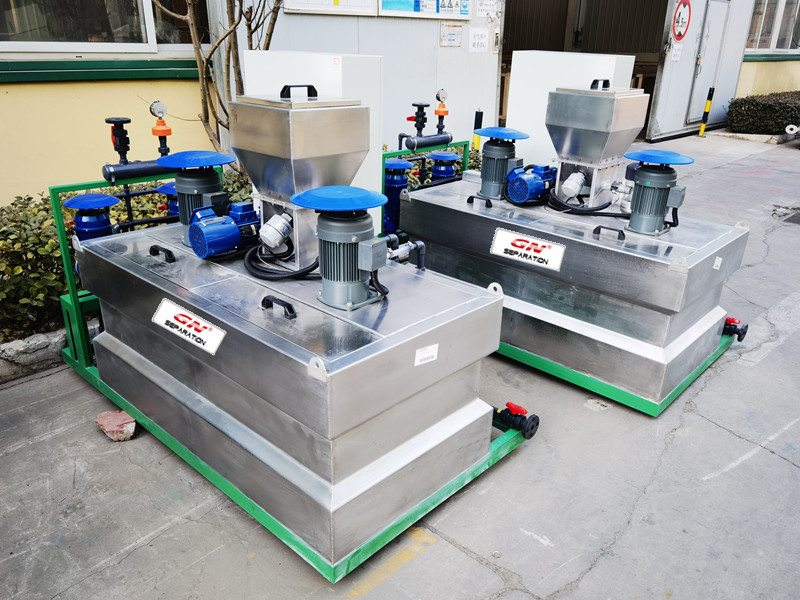 GN automatic polymer dosing unit is always equipped for sludge dewatering equipment to help solids gathering and sedimentation so that to increase the solid-liquid separation efficiency. According to capacity, GN is able to provide models with 500L to 6000L for customers' option. The polymer dosing unit mainly includes polymer powder feeding hopper and screw, preparing tank and the dosing pump. Dosing pump would be mechanical diaphragm pump or positive displacement pump for choice.
For more information on dewatering screw press, feel free to contact GN separation.