Dewatering Screw Press Package for Africa Wastewater Treatment Plant
This week, GN shipped out one set wastewater sediment sludge dewatering equipment. After third party inspection at port, the equipment was loaded into the container waiting delivered end of this week.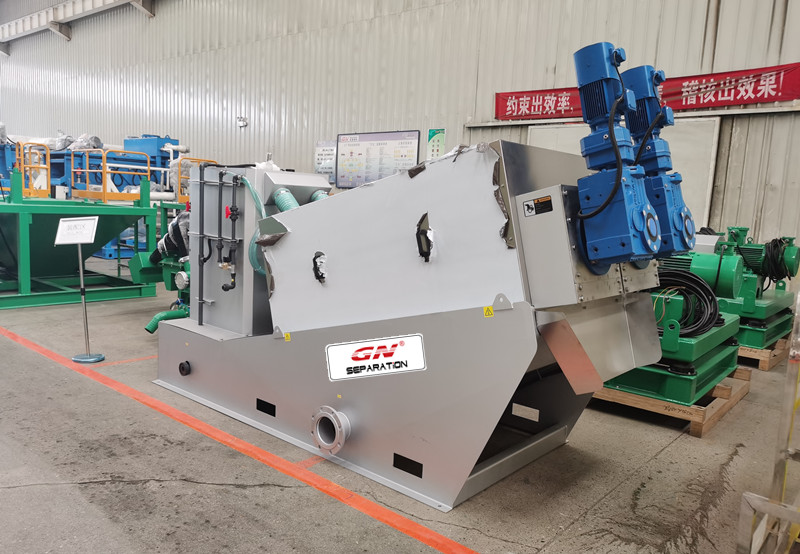 Dewatering screw press is the core equipment in this package. It is a compact structure design sludge dewatering equipment. Comparing with the filter press, it has smaller footprint and feature of high automatic and continuous working. When it comes to the power consumption, the screw press normally requests smaller motor, as the dewatering screw runs only 2~4 rpm. The dewatering screw press is consisting of sludge conditioning module and dewatering module. The sludge fed into the conditioning tank need to be flow-able so as to overflow into the dewatering section.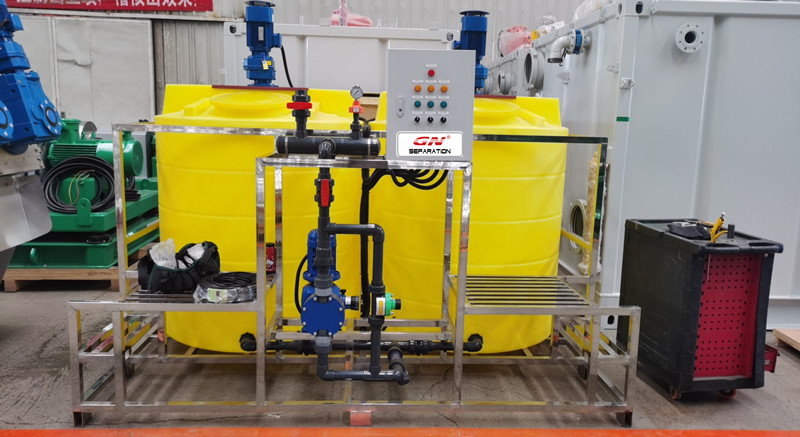 The screw press unit separates the solid and liquid by squeezing the sludge and the liquid will flow away from the gaps between the moving ring and fixing ring. In order to increase the working efficiency, the flocculants need to be added into the sludge to gathering the fine solids particles to form big size flocs. The chemical dosing unit is an indispensable device in the screw press dewatering package. GN standard chemical dosing unit is with stirring barrel, agitator, dosing pump and local control panel. According to client's requirements or budget, GN has manual type and automatic dosing unit for option.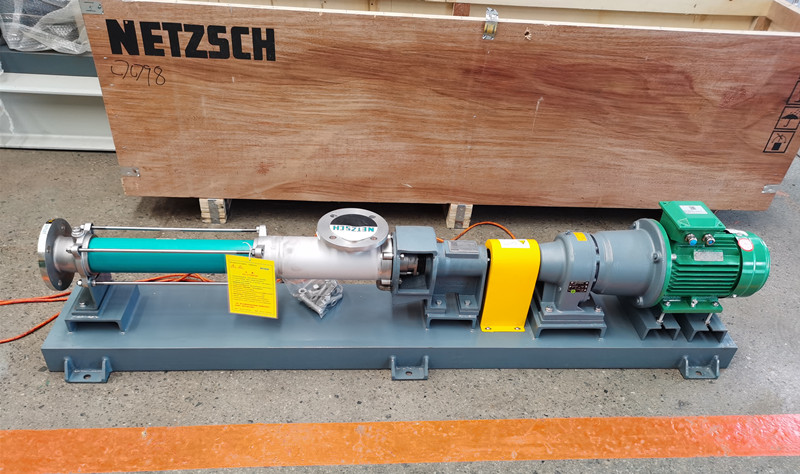 To ensure the stable sludge flow to the screw press unit, GN always recommend Netzsch positive displacement pump as the feeding pump. This type can also be used as metering pump by installing the flowmeter in the pipeline. GN normally integrates the control of the feeding pump in the screw press control panel.
For more information on screw press dewatering unit, please feel free to contact GN Separation.