Decanter Centrifuge Shipped to Customer from Salt Chemical Industry
Recently, GN shipped out one set decanter centrifuge unit for a client from Salt Chemical Industry. The decanter centrifuges would be used for chemical salt crystal dewatering. As a solid liquid separation solution provider, GN is committed to design and manufacture both single equipment and integrated system to meet industrial separation requirements.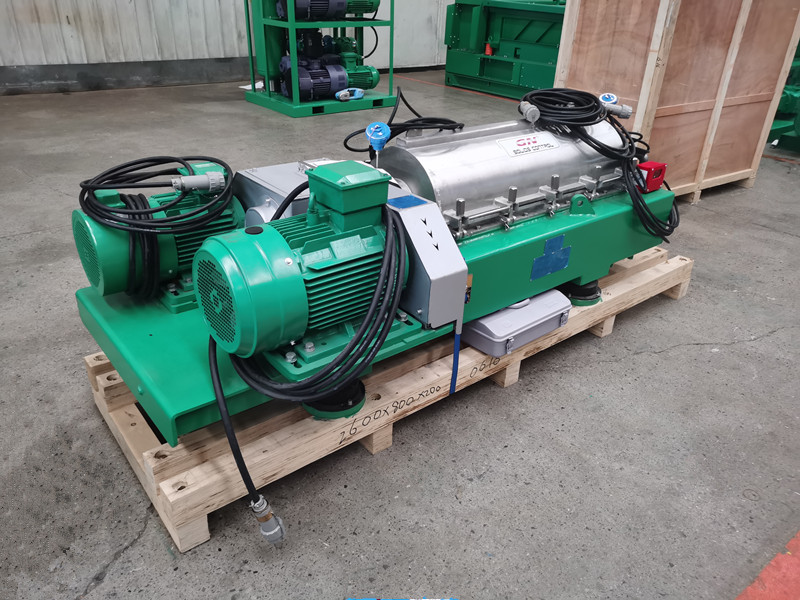 The decanter centrifuge designed for chemical salt crystal dewatering is GN T Series centrifuge. GN T series dewatering decanter is mainly used for sludge dewatering. It is suitable for feeding sludge with high solids content that will wear the screw blade easily. To protect the screw and ensure the service life of the decanter, the tungsten carbide plate and bushing sleeve are applied for the anti-wearing performance of the screw blade and solids discharge port. As per actual running condition and separation purpose, the operator can adjust the feeding rate, running speed, liquid wire plate etc. to make the discharged salt crystal more dryer or liquid more clearer.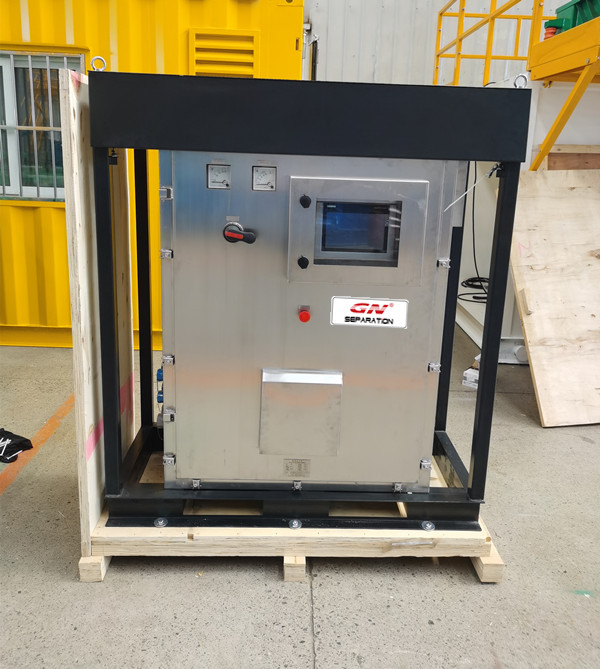 GN chemical salt crystal dewatering decanter is equipped with two driving motors. The controls of both motors are set in the VFD control panel. GN normally supplies the converter of feeding pump in the VFD panel to make it convenient for customer's pump. Operator can adjust the running speed, differential speed via the HMI touch screen with PLC module, as well as the temperature and vibration monitoring.
GN T series dewatering decanter centrifuge is especially designed for the sludge with large solid content and big size solid particles. In chemical salt crystal dewatering project, it is more used for fine separation procedure. For more information, please feel free to contact GN Separation.