Decanter Centrifuge for Oil Sludge Treatment to Brunei
Oil sludge treatment is always used to recover the valuable oil from the sludge, so that to reduce the waste discharge. It can be considered as an environmental protection plant. Decanter centrifuge is one of the main equipment in the oil sludge treatment system. Below pictures showing one set oil sludge treatment system with decanter centrifuge in GN workshop for client from Brunei.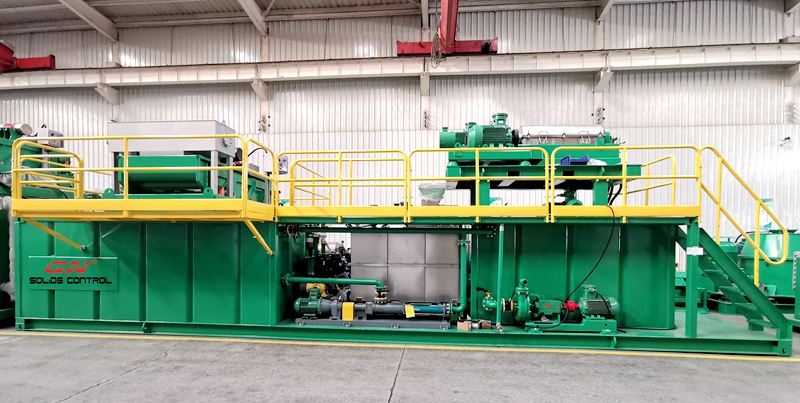 Normally, the decanter centrifuge installed in the oil sludge treatment is used mainly to separate fine solids. According to requirement of capacity and sludge combination, the proper model of decanter centrifuge is recommended. Under high G force, most of the fine solids would be removed, and the liquid mixture (oil & water) would be discharged for further treatment of oil and water separation. The function of the decanter centrifuge in the oil sludge treatment system is to link up the coarse solid separating screen and the clarifying disc stack separator.
1. Bowl material adopts duplex stainless steel 2205 or 2304 with centrifugal casting technology for to make the bowl material much denser and better dynamic balance during actual operation.
2. Tungsten carbide plate or bushing installed on screw propeller, slurry distribution port and solids discharge port for protection purpose, so that to achieve a long service life.
3. Explosion proof certified motor and electric control panel are used for safety consideration when involving in the flammable oily sludge treatment.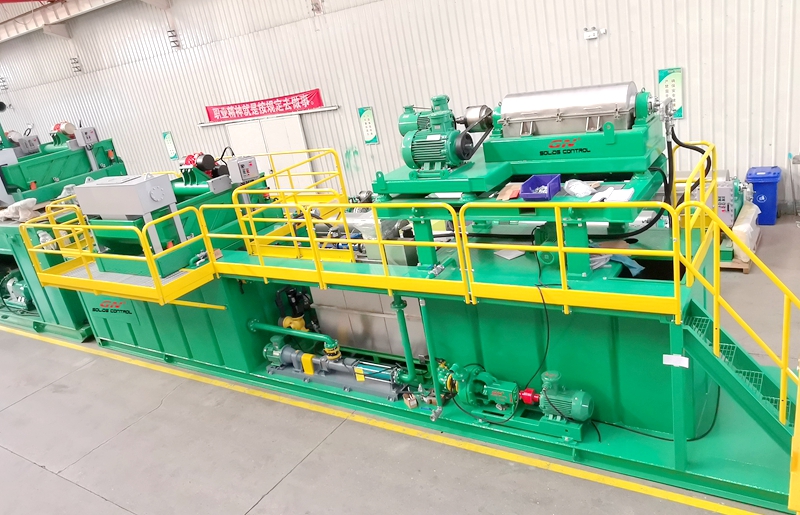 Oil Sludge Treatment Chemical Dosing Unit
For oil sludge treatment, the chemical dosing unit is always equipment in the system; the dosing pump can add the chemicals into the slurry before feeding to the decanter centrifuge. Then the oil can be much easier to be separated from the solids.
GN Separation & Conveying is able to provide various sizes of decanter centrifuge and conveying equipment for oil sludge treatment separation and transportation. For more information, please feel free to contact with us.