Decanter Centrifuge for chemical engineering projects for China client
Decanter centrifuge is a widely used industrial solid and liquid separation machine. It is running with high speed. When feeding the suspension into the machine, the solid and liquid will be separated to form solid layer and liquid layer as density difference. And then the solid cake and clarified liquid will be discharged from respective outlet. Recently, GN finished one set decanter centrifuge module assembling for a client from chemical engineering industry.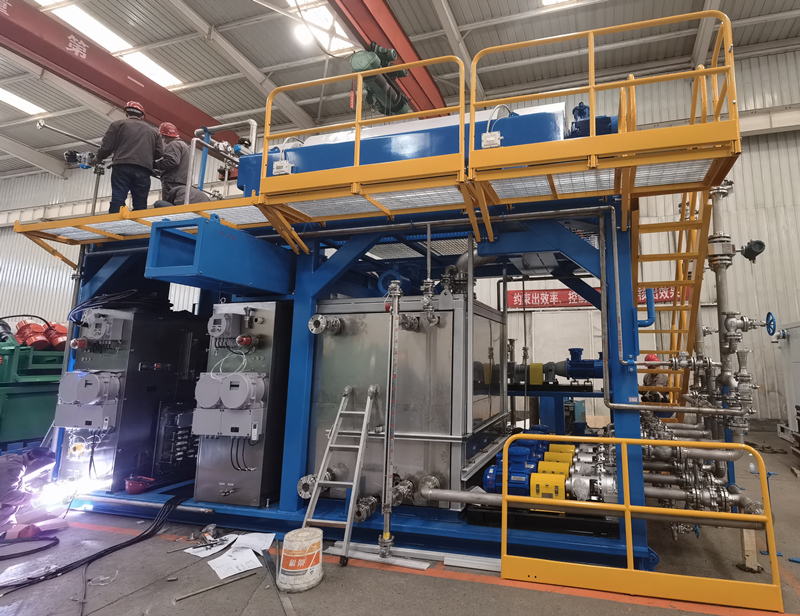 The decanter centrifuge used in chemical industry is always high configuration, as most of the materials to be processed are corrosive and even the explosion proof needed. Safety is the most important concerns in chemicals production.
This package is consisting of decanter centrifuge, explosion proof control panel, feeding pump, pipeline manifold and skid frame. The decanter centrifuge is installed at the top of the skid. At higher position, the discharged liquid will flow out and drop into under located collection tank easily. A screw conveyor is installed under the decanter to collect the solid cake discharged and transferred to outside of the system.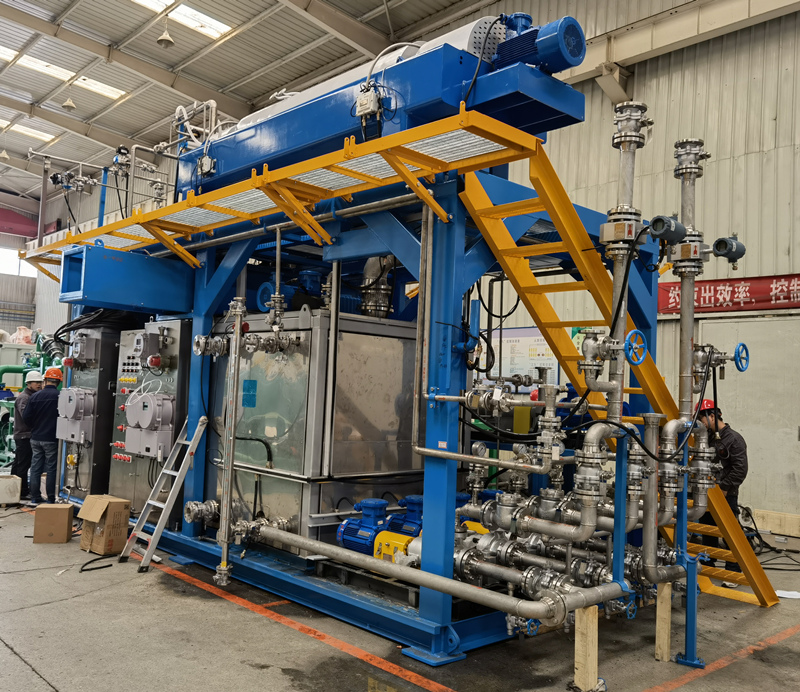 Two set of positive displacement pumps are located at one end of skid, pipeline are connected to the pump inlet and outlet. With the stable flowrate, the screw pump is an ideal feeding pump for the decanter centrifuge, which will avoid the abnormal vibration resulted by the unsteady flow.
In the consideration of easy operation, the electrical control panels for all the equipment are located at the same position so the operator can run and stop the machine easily. In case of any inspection on the decanter centrifuge in needed, the operator can go up onto the top of skid for the maintenance of the decanter.
For more information on decanter centrifuge for industrial separation, please feel free to contact GN Separation.