Containerized Chemical Dosing System for Dewatering Centrifuge to Africa
This week, GN finished the fabrication of one set containerized chemical dosing system that ordered by a client from Africa, now the system has been packed well and waiting for shipment.
As the name implies, chemical dosing system is used to prepare the chemical solutions. In some waste treatment project, chemical solutions are always used as the additives to be added into sludge for chemical and physical reactions so that improve the treatment effect.
To prepare the flocculants is one the main function of the chemical dosing system. During sludge dewatering treatment, ultrafine solids cannot be separated out by using only the decanter centrifuge. Flocculants prepared by GN 3-slot PAM dosing system can be added into the sludge or wastewater to gather fine solid particles and form flocs which can be separated out much easier.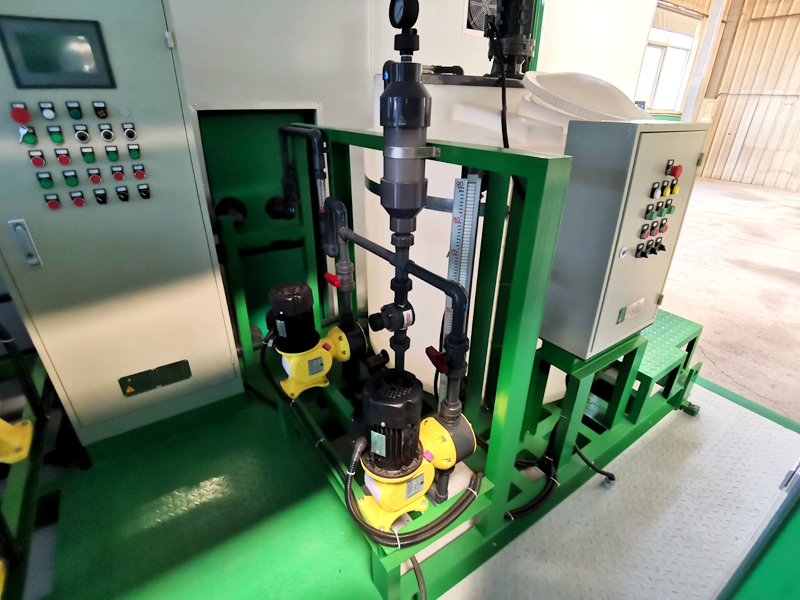 Besides the automatic PAM power dosing unit, GN can also make the single barrel type liquid chemical solution preparation unit. GN chemical dosing system is provided with control panel and normally equipped with 2 dosing pumps for 1 duty and the other standby in case anyone would be shutdown.
Flocculants are mainly used by dewatering centrifuge for sludge dewatering project. In the oil sludge treatment project, in order to increase the oil recovery rate, the demulsifier is always added into the sludge. GN chemical dosing system would be an ideal choice to demulsifier preparation.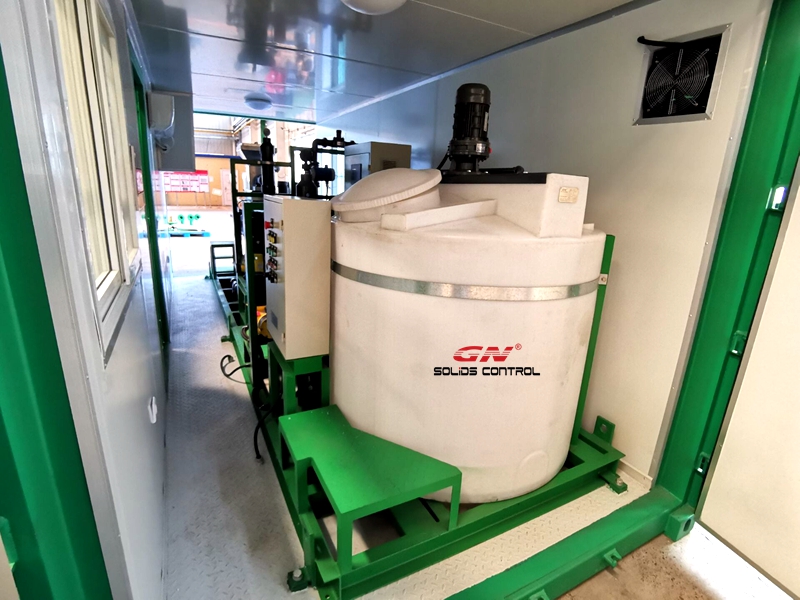 The containerized chemical dosing system is combined system consisting of PAM dry powder preparation module, barrel type chemical dosing module and outside container with necessary decoration for different working conditions, ambient temperature and clients' preferences.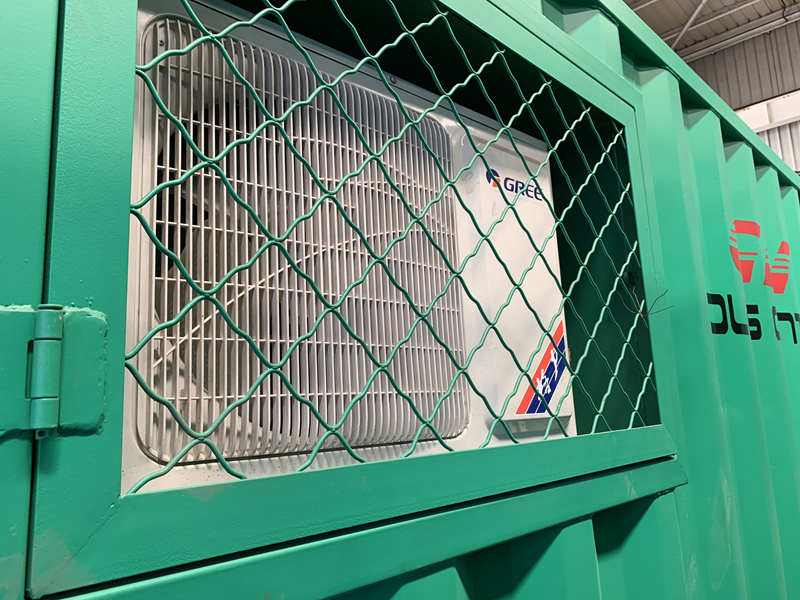 GN is with rich experience in making the chemical dosing system, based on clients' sludge condition and treatment result. GN is able to recommend the suitable standard or customized model to meet clients' demand. For more information on GN chemical dosing system, please feel free to contact with us.