4 Package of Fully Hydraulic Drive Decanter Centrifuge for Middle East
This week, GN finished four unit fully hydraulic drive decanter centrifuges that ordered by a client from Middle East. Decanter centrifuge is a key product in GN supply scope. With many years' experience, GN has developed a series decanter centrifuges that can be applied in various industries including wastewater treatment, drilling mud recycling, mining slurry dewatering etc.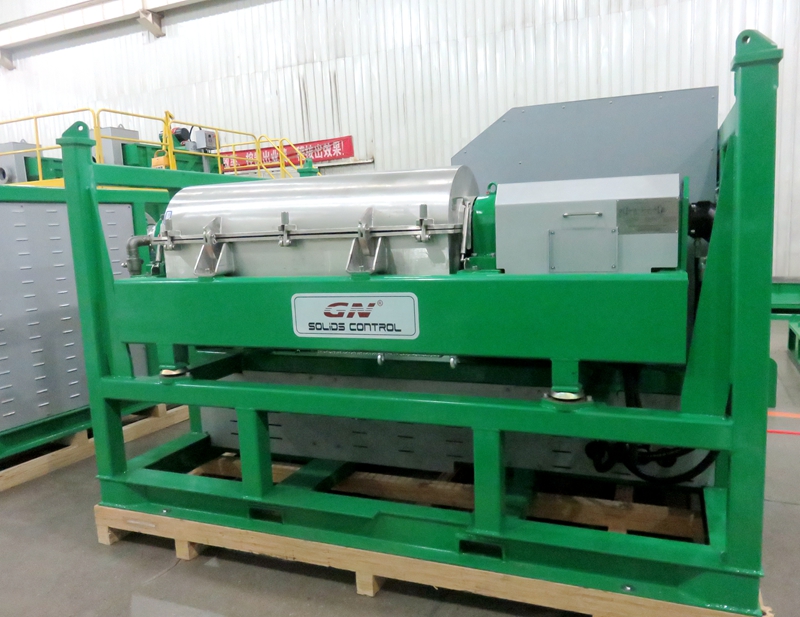 Different from the electrical decanter centrifuge, the fully hydraulic decanter centrifuge is a well-developed model. It is working by using a hydraulic pump to circulate the hydraulic oil to drive the bowl and screw propeller of the decanter.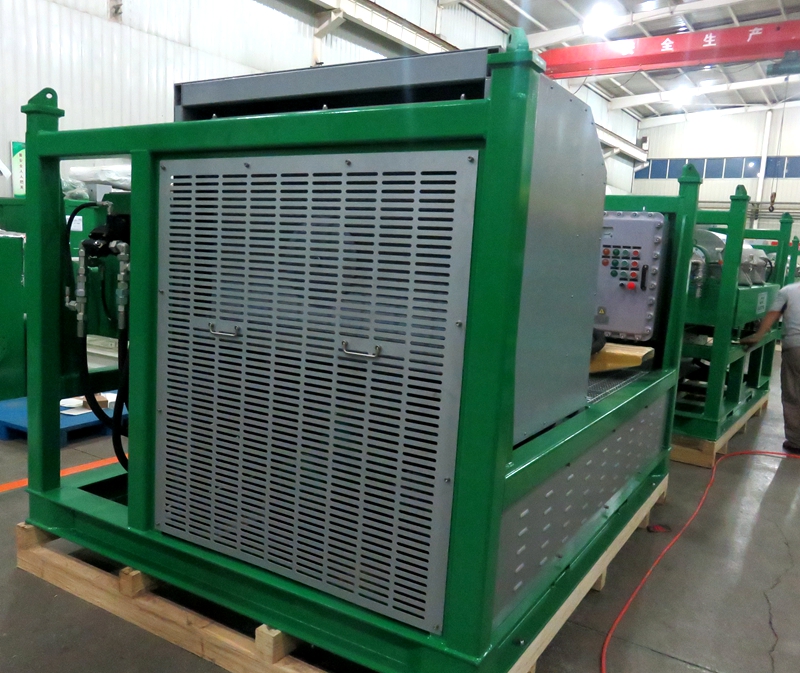 Below are the advantages of GN FHD decanter centrifuge:

1. GN FHD decanter centrifuge is designed as compact structure with hydraulic driving system and the control system in one skid for easy rig up. The PLC system with smart control and safety protection is guarantee for clients' easy operation.
2. GN FHD decanter centrifuge can work stable in high temperature ambient with flexible bowl and differential speed. This ensures the working flexibility and multipurpose application of the centrifuge unit.
3. GN FHD decanter centrifuge rotation part is processed by high precision CNC machine and balanced by both low speed and real operation high speed balancing machine for reliable performance. The bowl is made of duplex stainless steel 2304 as standard configuration, and super duplex stainless steel 2507, equivalent to 32750, is also available as option. The screw propeller, slurry distribution port and solids discharge port can be protected by using tungsten carbide plate or bushing for better wearing resistance.
In the consideration of a stable feeding flow to the decanter centrifuge, GN normally recommended NETZSCH Nemo series single screw pump as the centrifuge feeding pump, which makes the screw pump can also be used as a metering pump.

GN fully hydraulic drive decanter centrifuge For better serve the clients from different industries, GN developed the decanter centrifuge in series of dewatering application, separation application and clarifying application, as well as the 3 phase decanter centrifuge for oil, water and solids separation. For more information on GN decanter centrifuge, please feel free to contact with GN.