3 Phase Decanter Centrifuge and Disc Separator for Client in Fish Oil Production
This week, GN shipped out a batch of equipment used in fish oil production. The order includes 1 set 3 phase decanter centrifuge and 1 set disc separator.
The centrifuge and separator are widely used in edible oil production. In the whole technology process, the centrifuge is normally installed at earlier stage for large volume solids separation and discharging of crude oil; while the separator in installed at subsequent stage for oil polishing.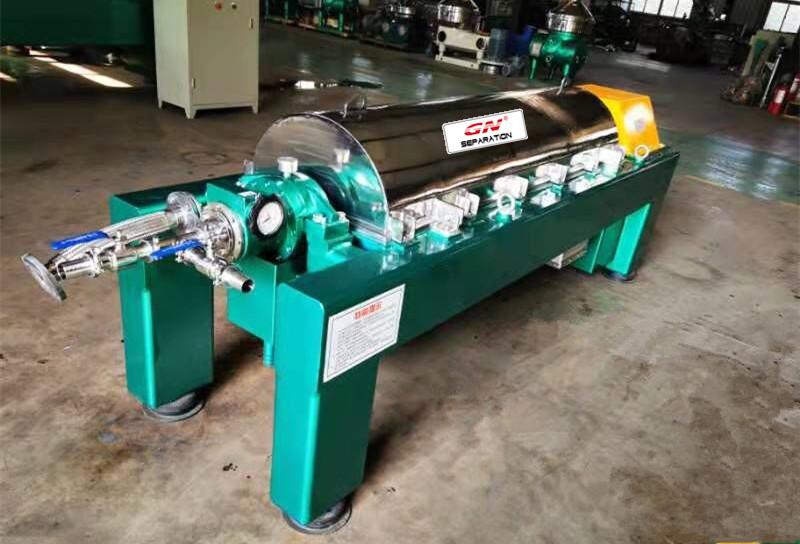 In the fish oil production, firstly the fish will be shredding into surimi to let the fish oil coming out from the cells. This surimi will be fed into the 3 phase decanter centrifuge for solid, water and oil separation. With different density, the surimi will form 3 layers inside the centrifuge bowl, which is the precondition of separation. GN 3 phase decanter centrifuge is designed with centripetal pump via which the separated water will flow out. The solid and oil will discharge respectively from the ports at the bottom of the machine.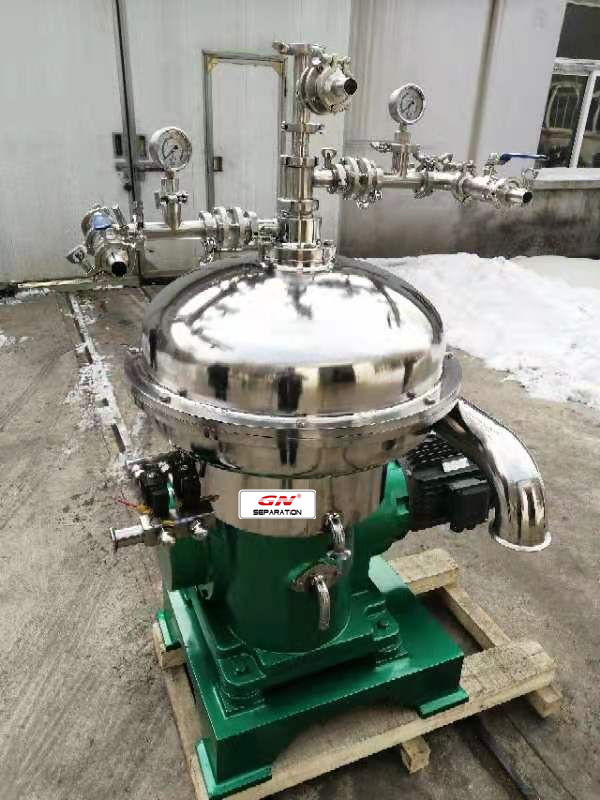 The disc separator used in fish oil production is also 3 phase separation design. With higher running speed and centrifugal G force, the disc separator is always used to separate less content and fine solids in liquid, and the liquid is a mixture of light phase and heavy phase. The crude fish oil fed into the disc separator will be separated into water and oil and discharge via respective centripetal pumps. The disc separator has automatic discharge and manually discharge mode for solid discharge. Operator can set the discharge time according to actual running condition.
Besides the fish oil production, the 3 phase decanter centrifuge and disc separator are also normally used in other industrial separation. For more information, please feel free to contact GN Separation.