12 Sets Decanter Centrifuge for overseas oilfield environmental solutions Company
Recently, GN has completed the assembly of a batch of decanter centrifuges, which will be sent to overseas customers for environmental protection applications in oilfield. Decanter centrifuge is widely used environmental protection separation equipment. It can be divided into two-phase centrifuge and three-phase centrifuge according to different materials to be separated.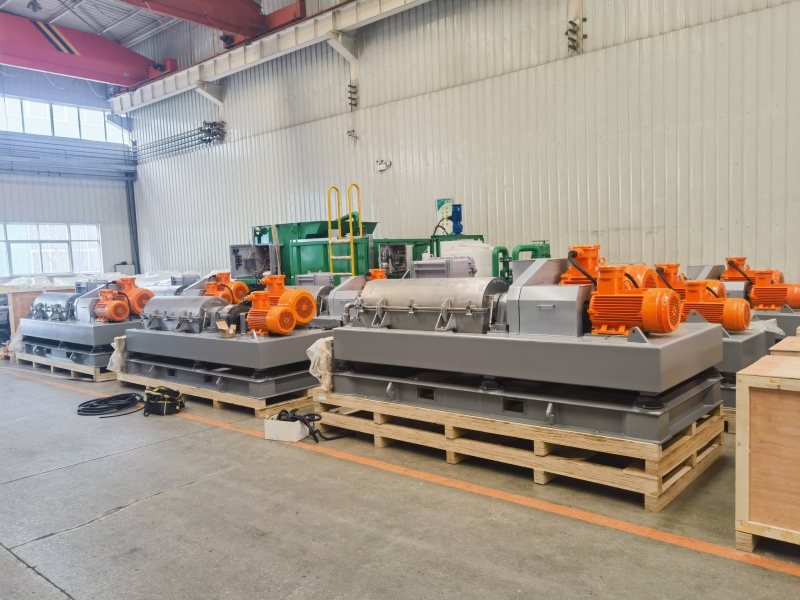 The decanter centrifuge of this order is solid-liquid two-phase separation; the model is GNLW363D with inner bowl diameter 360mm. The maximum speed of this model can reach 3900RPM, and the separation factor is 3063G. The handling capacity and overall dimensions of this model are moderate, and the design parameters can meet a variety of working conditions. Therefore, it is the most popular model among the existing centrifuge series of GN. In the oilfield, there are two typical applications for decanter centrifuge: separation of fine particles of drilling mud and recovery of waste mud in pitless treatment system.
In the application of oilfield drilling mud purification, decanter centrifuge is used to separate ultra-fine drilling cuttings particles from drilling mud. The accumulation of a large number of fine particles in the drilling mud will increase the specific gravity of the mud and thus reduce the performance of the mud. Therefore, it is necessary to use a decanter centrifuge with high separation factor for solid-liquid separation to keep the specific gravity of the drilling mud in a reasonable range.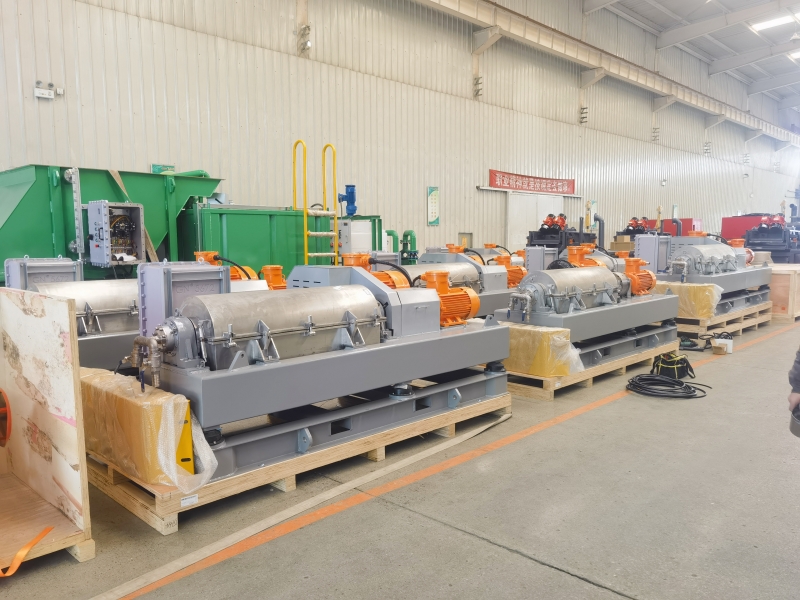 In the traditional treatment of oilfield drilling waste, waste mud is usually stored in the mud pit, which will not only occupy the site, but also cause environmental pollution. If the pitless treatment system is used, the waste mud can be treated and recycled in a timely and effective manner to reduce the land occupation and reduce the operation cost. The decanter centrifuge is major equipment for oilfield waste disposal, mainly used for solid-liquid separation, which can recover residual mud from drilling waste or as major equipment for two-phase separation in the oily sludge system.
If you want to know more about decanter centrifuge used for oilfield, please feel free to contact GN Company.