Edible Oil Decanter Centrifuge
GN-OD Series decanter centrifuge are specially designed for edible oil industry. The GN-OD centrifuge is used to extraction oil from different materials. The GN-OD are widely used for olive oil production, palm oil production, refining seed oil and press oil etc.
After fed into the centrifuge bowl, the olive paste is then smoothly accelerated by an inlet rotor. The wet solids were sent to the wall of the bowl by centrifugal force through instant sedimentation. The solids and liquid separation takes place in a horizontal cylindrical bowl equipped with a screw conveyor. Because the conveyer and bowl rotates in the same direction, and the differential speed between the bowl and conveyer will conveys the wet solids to the conical end. Because the solids is heavier than the oil, so the oil flows on the inside, and the heavy phase solids will be moved to the outer perimeter. Separation takes place all alone the cylindrical part of the GN-OD decanter centrifuge bowl. The liquid phases will then be discharged through the outlet into collecting tanks.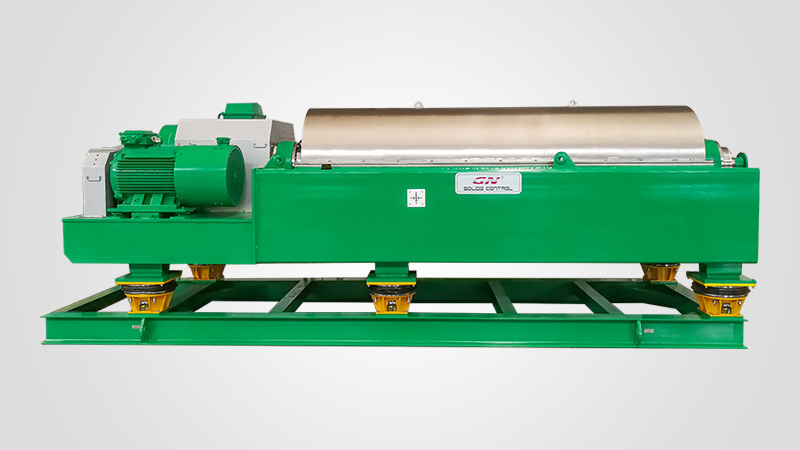 Edible Oil Decanter Centrifuge Parameters
Model
GN-OD224E
GN-OD364E
GN-OD454E
GN-OD554E
GN-OD654E
GN-OD764E
Bowl Diameter
220 mm
(9 Inch)
360 mm
(14 Inch)
450 mm
(18 Inch)
550 mm
(22 Inch)
650 mm
(25.6 Inch)
760 mm
(30 Inch)
Bowl Length
924 mm
(36.4 Inch)
1512 mm
(59.5 Inch)
1890 mm
(74.5 Inch)
2310 mm
(91 Inch)
2730 mm
(82 Inch)
3328 mm
(131 Inch)
Max Speed (RPM)
4500
3900
3500
3150
2900
2650
Max G Force
2492 G
3063 G
3084 G
3051 G
3058
3000 G
Beach Angle
11/15/20 Degree (Optional for different applications)
Control System
VFD + PLC +HMI
Bowl Material
Stainless Steel SS2304/SS2205 by centrifugal casting
Screw Protection
Hard Facing / Special treatment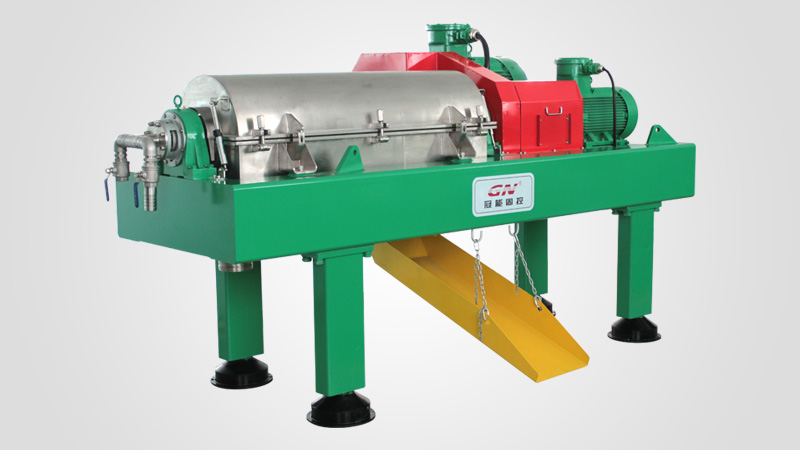 Features of GN-OD Decanter Centrifuge for Edible Oil
Increase the purification the oil and reduce the moisture on the solids.
Careful treatment, and Extraction of seed oil or press oil focusses on yield increasing.
GN-0D specially designed edible oil decanter centrifuge is to optimize the overall process decisively.
GN-OD edible oil centrifuge is designed with high Hygiene standard and cleanliness
Highly efficient algae harvest and oil extraction to maximize the ROI for users.
Flexible application with one machine for different products.
Bowl speed, differential speed are adjustable by VFD according to different conditions.
Continuous operation with less footprint